"Our mission at Fearlessly Hue is to inspire, affirm, and support Black/Brown children and their narratives by representing them in beautiful art. Whether wearable or in the form of home decor, we truly believe art changes lives, and in the minds of our clients and collectors, we are certain of it."
~Dana Todd Pope, Founder.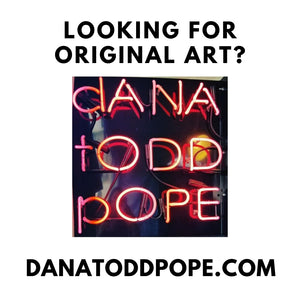 Dana Todd Pope Fine Art
View the current inventory of fine art by Artist Dana Todd Pope, inquire about commissions, Dana's speaking engagements and exhibitions by visiting http://www.danatoddpope.com.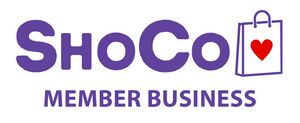 Shop with confidence and compassion...
We're a ShoCo (Shop Community) Chicago business. Know that when you buy from us, you're also supporting local charities. We frequently donate art to charity art and silent auctions. We also have print giveaways for teachers.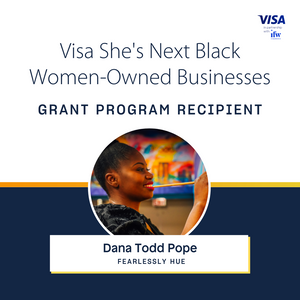 We got some grants!
Fearlessly Hue is a recipient of the VISA She's Next Grant in Partnership with IFundWomen.
.
.
.
Our Founder, Dana Todd Pope, Pulled Up and Pitched for the win with Shelly Omi Bell, Founder of Black Girl Ventures!!!